The History (& Future) of Tech in South Florida
January 31 @ 5:00 pm

-

8:30 pm
From the birthplace of the personal computer to the capital of crypto, learn all about South Florida's technology history (and future)!
ABOUT EVENT 💻
From Miami Beach to Palm Beach, South Florida is becoming one of the best-known Tech Hub's across the country. In fact, the entire state of Florida is on fire!
But when did this all start? Where are we going from here?
Enjoy a blast from the past as we explore the era of IBM's personal computer back in the 80s to the thousands of patents and inventions still driving technology today. Hear from some of the original OGs of South Florida tech, where they went, what they built, and where they are now.
Then, join us for a discussion on what South Florida has to offer, our largest enterprises, our coolest startups, and what companies are really making a huge splash.
You don't want to miss this evening of old and new coming together to celebrate our History (and future) of Tech in South Florida!

ABOUT KEYNOTE 💻
Dr. Dave Bradley, One of the 12 Engineers Who Worked on the Original IBM PC
"Dr. Dave" is one of the twelve engineers who worked on the original IBM PC, developing the computer's ROM BIOS code. Bradley is credited for implementing the "Control-Alt-Delete" (Ctrl-Alt-Del) key combination that was used to reboot the computer.
Although internationally know for being the inventor of CTRL-ALT-DELETE, he doesn't think this is his biggest contribution to to computing history. He's proud that he created something became so popular, but knows that this is minimal to some of the other development work having been done in IBMs early days.
Hear Dave speak about the early IBM marketing, the release of the first personal computer, the fame of CTRL-ALT-DELETE, working with Bill Gates, and some of the additional inventions.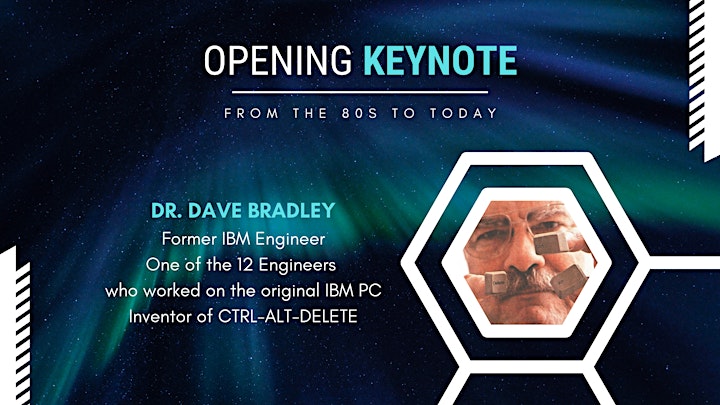 ABOUT AGENDA 💻
Hear from two panels on the history and future of South Florida's tech ecosystem to learn where we came from and where we are going.
5:00 PM | Check-In & Networking
5:30 PM | Opening Remarks | Tech Hub
5:45 PM | Sponsor Message | Callanan Financial Advocates
6:00 PM | Keynote Speaker | Dave Bradley
6:30 PM | History of Tech Panel Discussion
7:15 PM | Coffee & Snack Break
7:30 PM | Future of Tech Panel Discussion
8:15 PM | Closing Remarks
8:30 PM | Close of Event
SPEAKERS & PANELISTS
Nikki Cabus | CEO @ Tech Hub
Brian Callanan | CEO @ Callanan Financialo Advocates
Dave Bradley | IBM Engineer for Original PC & Inventor of "Control-Alt-Delete"
Pete Martinez | Former IBM Executive & Founder @ Sivotec and @ RaiseLink
Chris Fleck | Former IBM Executive & Vice President and Tech Fellow @ Citrix
Harald Braun | Former CEO @ Nokia Siemens North America
Robert Loredo | Quantum Ambassador Worldwide Lead @ IBM
Ania Rodriguez | Former UX Consultant @ IBM & CEO @ JourneyTrack
Nick Savage | Former Senior Systems Engineer @ IBM and Digital Inclusion Director @ Community Partners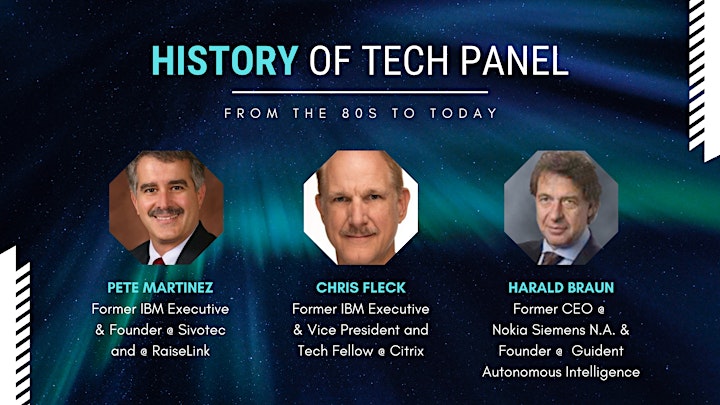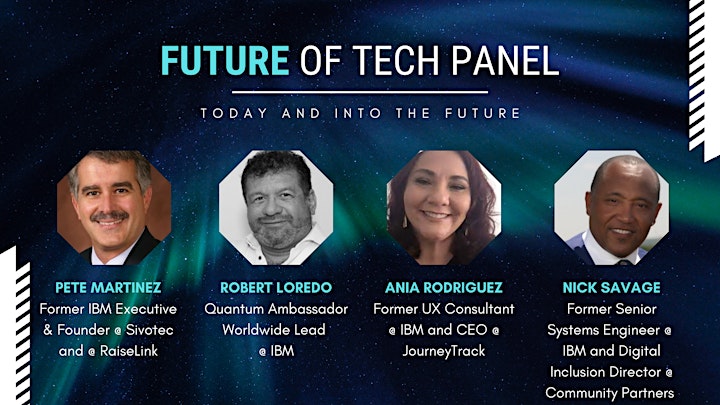 ABOUT VENUE 💻
Developed in the late 1960's by IBM as its North American Research and Development facility, the 550 acres purchased is now known as the Boca Raton Innovation Campus, or "BRIC," and is home to the invention of the first personal computer. The office park has been significantly upgraded from 2005 to present and is touted for its iconic Marcel Breuer architecture.
CP Group, formerly Crocker Partners, acquired BRiC in 2018 with the vision of building off its innovative past and evolve the campus into the premier technology and life sciences hub in the Southeast. The office park has been significantly upgraded since Crocker Partners acquired the property in 2018.
It's the location of Bill Gates' infamous business deal to license his operating system to IBM. Today, BRIC is the largest single facility office complex in the state at 1.7 million square feet – larger than Google's Campus. It's pretty impressive – but you should see the future master plan!