TECHpalooza 2022 | "Rediscovering Innovation"
December 9, 2022 @ 8:00 am

-

8:00 pm
South Florida's premier tech event is celebrating with a new name and exciting venue. ITpalooza is now TECHpalooza!

🔵 ABOUT EVENT 🔵
We are changing it up in 2022!
This year we're taking TECHpalooza into the Museum of Discovery & Science for an experience that allows us to to continue "Re-discovering Innovation" through:
Interactive exhibits (flying cars, AR dodgeball, 3D printers & more!
3 VIP keynote sessions (IMAX theater)
Live demos/workshops
Over 50 engaging speakers
15 educational panel discussions
Next level networking
Food trucks and snack station
VIP Lounge
+ more!
It's no longer about just information technology, but about all the technology that drives our South Florida innovation ecosystem. From healthcare to finance to manufacturing to cybersecurity, almost every industry relies on technology and South Florida's premier technology event will showcase some of the best in the region.
ITpalooza is rebranding to TECHpalooza!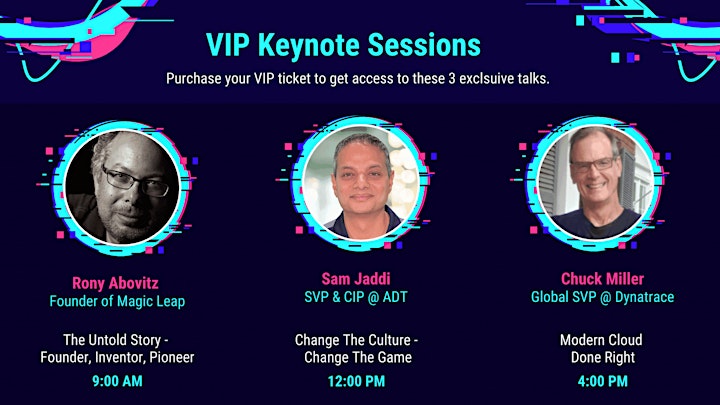 🔵 AGENDA 🔵
This year's agenda features VIP keynote speakers, live demos, engaging speakers, and panel discussions in topics such as cybersecurity, AI/ML, Cloud Migration, EdTech, Digital Transformation, Smart Cities and much more!
Ticket Options:
General Admission | access to all general sessions, interactive exhibits, food trucks
General Admission + After Party | above benefits plus ticket to after party celebration
VIP | all the above benefits plus access to VIP keynote sessions, swag bag, tshirt, breakfast, lunch, access to VIP lounge and fast VIP check-in
Event schedule being updated daily. See below.
*** See all panels and speakers at the bottom of the page! ***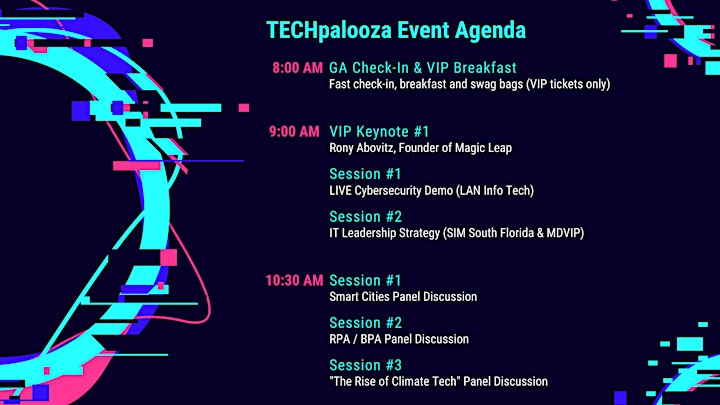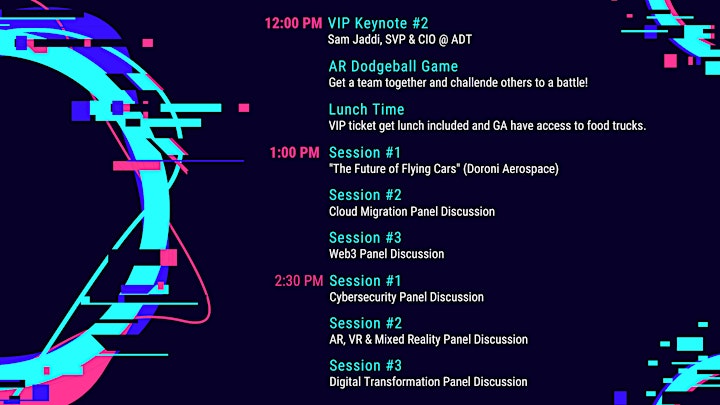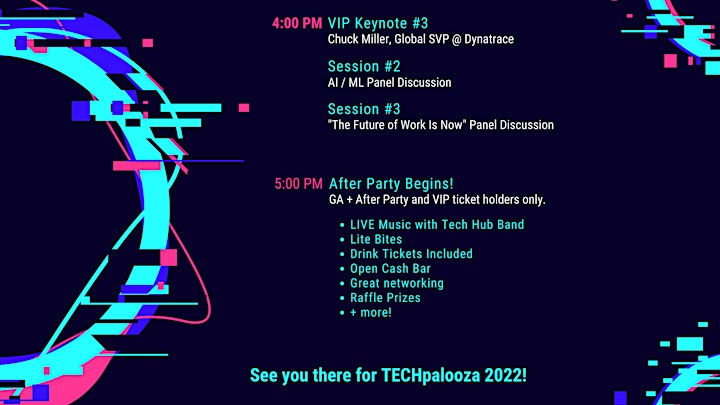 🔵 ABOUT THE VENUE 🔵
The Museum of Discovery & Science is located in downtown Ft. Lauderdale just walking distance to the Brightline train station. MODS is a STEM museum welcoming over 450,000 people a year connecting people to inspiring science. It houses the Great Gravity Clock, the biggest kinetic energy sculpture in Florida standing 52 feet tall. It also features one of Florida's top 3 largest IMAX theaters (where VIP keynotes will be) in the entire state on a whale-size screen – literally! There are also animal habitats and aquariums, STEM exhibits sponsored by Tech Hub companies such as FPL and Broward Health, and interactive discovery areas all around to allow our tech professionals and executives to re-discover innovation through a child-like sense of wonder!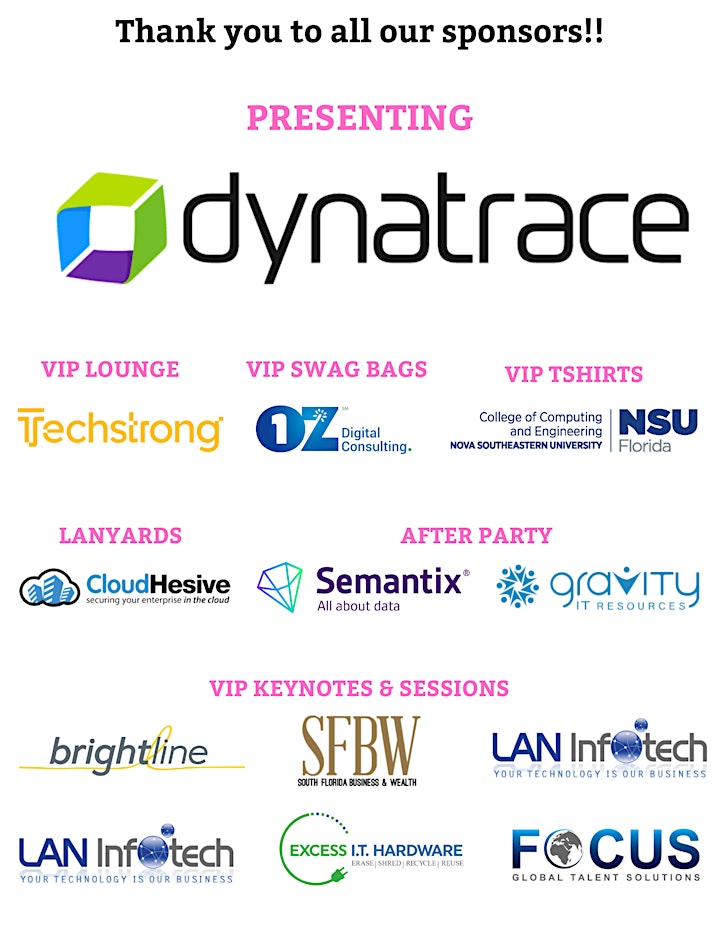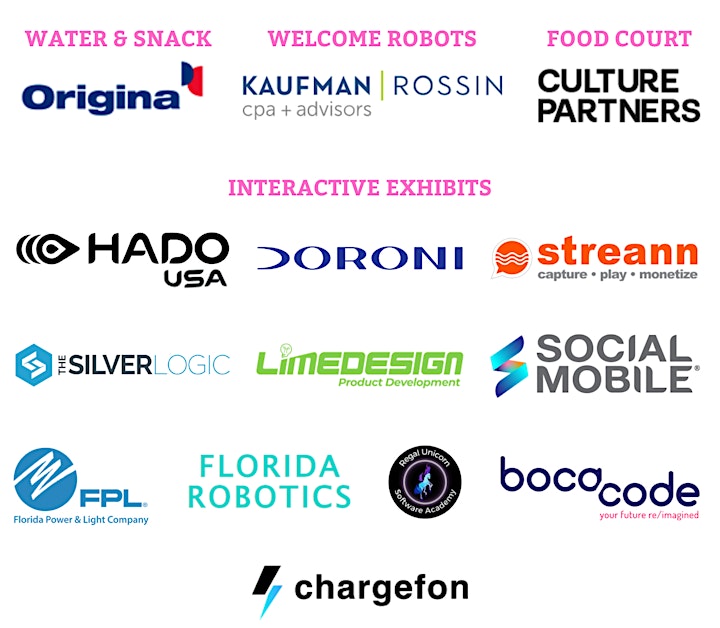 🔵 Coming from Miami or West Palm Beach?
Brightline is your fast track to the event. Skip traffic, get comfortable, and get to the tech. Take the train to Brightline Fort Lauderdale Station, just steps away from MODS. Save 25% on your Brightline tickets when you use promo code: BRIGHTLINE25
🔵 SPONSORSHIP OPPORTUNITIES
From $250 to $10k, there are opportunities to sponsor key note sessions, workshops, the after party, VIP lounge, and more. Email team@techhubsouthflorida.org for more info.