Let's get the Ft. Lauderdale tech community together for a fun night of great drinks and even better company!
🍺 SPONSORED BY: CloudHesive, TriNet, AWS
We are switching it up this month!
You're invited to join Tech Hub for our next #TechHappyHour in collaboration with CloudHesive for a "AWS re:Invent 2022 Recap"🧡
CloudHesive is Florida's AWS User Group organizer and will be joining us this month to bring together some of South Florida's tech professionals to enjoy a night of networking and connections.
Our goal is to connect South Florida's top tech industry leaders so that together we can better our businesses, our work environments, our lives and our overall community.
Come out and enjoy good food and drinks and even better company!
TOGETHER, we are #BuildingSoFlo!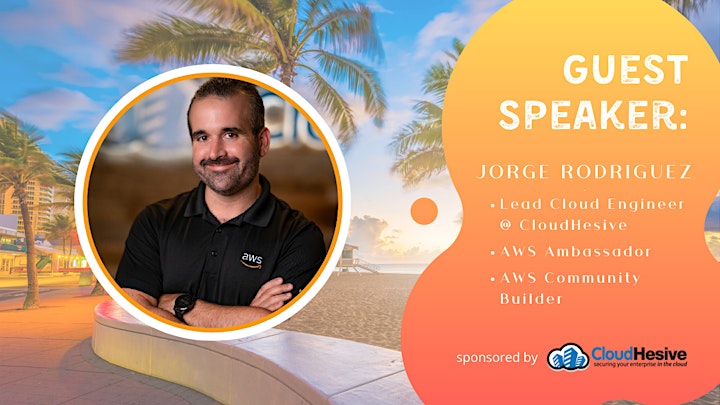 🍺 EVENT DETAILS:
– WHEN: Thursday, February 23rd from 5:00 – 8:00 pm
– WHERE: Sistrunk Marketplace & Brewery, Ft. Lauderdale
– WHO: South Florida tech, startup and innovation community!
– WHAT: Happy Hour! FREE drink ticket for the first 50 guests – compliments of CloudHesive and TriNet!🍻
– WHY: network, connect, and have fun!
——————————————————————————
👏 THANK YOU TO OUR HAPPY HOUR SPONSORS (CloudHesive, TriNet and AWS) WHO HELPED MAKE THIS EVENT POSSIBLE! 👏

ABOUT SPONSOR
Amazon Web Services provides a highly reliable, scalable, low-cost infrastructure platform in the cloud that powers hundreds of thousands of businesses in 190 countries around the world. With data center locations in the U.S., Europe, Singapore, and Japan, customers across all industries are taking advantage of our low cost, elastic, open and flexible, secure platform.
CloudHesive is a customer-obsessed Amazon Premier Partner specializing in consulting, managed services and SaaS solutions. We help our customers get the most out of their AWS journey, providing them with our unique expertise, knowledge & assistance along every step. We specialize in helping public and private-sector customers transfer their environment from traditional datacenters to robust cloud and services-based solutions.
TriNet (NYSE: TNET) provides small and medium-size businesses (SMBs) with full-service HR solutions tailored by industry. To free SMBs from HR complexities, TriNet offers access to human capital expertise, benefits, risk mitigation and compliance, payroll and real-time technology. From Main Street to Wall Street, TriNet empowers SMBs to focus on what matters most—growing their business.
ABOUT VENUE
Sistrunk Market & Brewery is a hip food hall located in Fort Lauderdale's art district with unique food, craft beer, artisan coffee, local art, and live music in a roomy destination with a terrace and a convivial vibe.
INTERESTED IN SPONSORING A FUTURE EVENT?
nikki@techhubsouthflorida.org