Ignite Florida is a 2-day startup summit kicking off Global Entrepreneurship Week in Florida!
#IgniteFlorida #GEWflorida #BuildingSoFlo
ABOUT THE EVENT 🚀
Join us for the inaugural Ignite Florida Startup Summit!
We are helping launch international Global Entrepreneurship Week this year with a startup summit the weekend before. We will celebrate entrepreneurship with founder journey stories, exclusive hands on workshops, panel discussions, fireside chats, and pitch contests. Oh, and don't forget the after party wine down!
We invite anyone from across Florida to join us as we #IgniteFlorida this November!

🚀 WEEKEND AGENDA
Friday, November 11th:
*In honor of Veteran's Day, all our speakers, panelists, and startups will be ex-military.
Saturday, November 12th:
8:00 AM | Check-In & Breakfast
9:00 AM | Keynote – Danielle Mousseau, Manager, Economic Development @ 35 Mules
10:30 AM | University/Early-Stage Startup Pitches (Apply To Pitch!)
11:30 PM | Avoiding Common IP Pitfalls for Startups & Entrepreneurs – Roy Zacharaiah @ GreenBerg Traurig**
12:00 AM | Lunch Break & Exhibit Hall
12:30 PM | "Failing Forward to Success" – Brittany and Dave Fox – Founders @ Focus GTS
1:30 PM | University/Early-Stage Startup Pitches (Apply To Pitch!)
2:30 PM | Panel Discussion – "Problem to Purpose – South Florida Entrepreneurs"
3:30 PM | Startup2Company Startup Pitches (Apply To Pitch!)
4:45 PM | Panel Discussion – "Value of Accelerators & Incubators"
5:30 PM | Pitch Winner Announced!
5:45 PM | After Party, Networking and BRIC Campus Tours
8:00 PM | Close of Event
** "Avoiding Common IP Pitfalls for Startups and Entrepreneurs"
This presentation will include discussing the four primary types of intellectual property including patents, trademarks, copyrights, and trade secrets, clearing and protecting brands and technologies through patents and trademarks, ensuring a company owns employee-created intellectual property, issues arising in intellectual property agreements, and developing an intellectual property strategy to maximize intellectual property rights.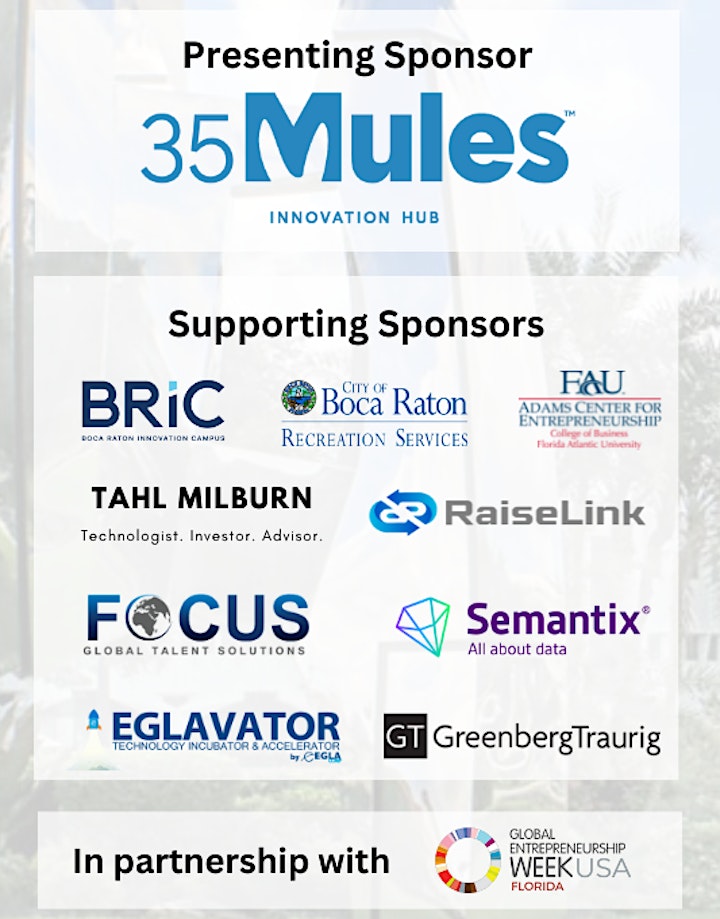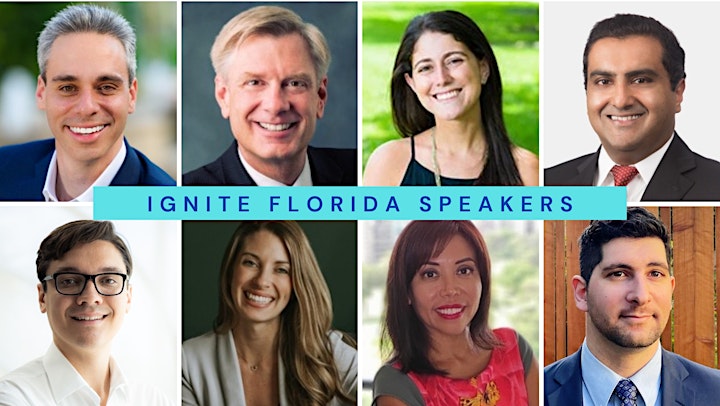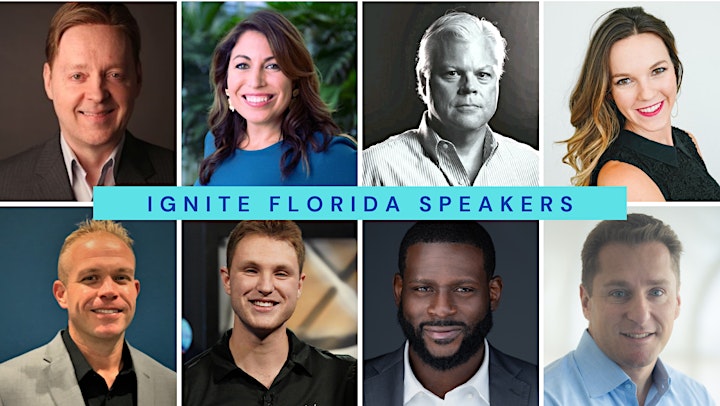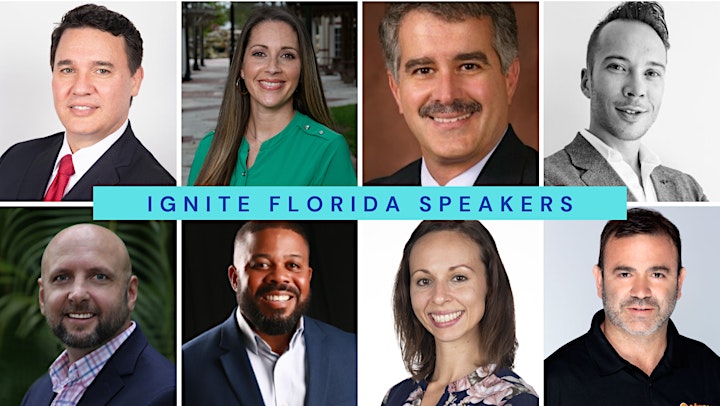 🔵 Mayor Scott Singer | City of Boca Raton
🔵 Chris Houghtaling | RaiseLink
🔵 Giana Pacinelli | Boca Raton Innovation Campus
🔵 Roy Zachariah | Greenberg Traurig, LLP.
🔵 Nate Vasel | New World Angels
🔵 Martha Rios | BCEX @ Broward College
🔵 Ari Goldman | Ministry of Foreign Affairs of Israel
🔵 Tahl Milburn | Technologist, mentor, investor
🔵 Danielle Mousseau | 35 Mules, powered by Florida Power & Light Company
🔵 Bo Megginson | Gold Coast Angel Investors
🔵 Brittany Fox | Focus GTS
🔵 Kevin Cox | FAU's College of Business, Adams Center for Entrepreneurship
🔵 Michael Benarde | NightCap
🔵 Kashawn Fraser | FitnessatYourDoor
🔵 Mark Volchek | Las Olas Venture Capital
🔵 Rhys Williams | Florida Venture Forum and New World Angels
🔵 Nikki Cabus | South Florida Tech Hub
🔵 Pete Martinez | RaiseLink
🔵 Dave Fox | Focus GTS
🔵 Steven G. Edwards | Premier Virtual
🔵 John Riley III | Orion Innovations
🔵 Regina Thompson | FAU's Innovation & Business Development
🔵 Giovanni Punzo | Streann Media
🚀 APPLY TO PITCH
If you'd like to be one of the featured startups pitching to investors and startup experts, please make sure you 'Apply To Pitch!to confirm your session preference and complete RaiseLink's Startup Profile Builder.
-——————–
Our partner, RaiseLink, has a Startup Profile Builder that helps startups get noticed by Ecosystem Partners! If you are a startup that does not plan to pitch, you can purchase a ticket for Ignite Florida and still complete RaiseLink's Startup Profile Builder to have your startup found by investors, corporations, accelerators/incubators, and others.
There are 4 opportunities to pitch!
Veteran's Pitch November 11th. 6:30 – 7:15 PM
University/Early-Stage Pitches November 12th, 10:30 – 11:30 AM
University/Early-Stage Pitches November 12th, 1:30 – 2:30 PM
Startup2Company Pitches November 12th, 3:30 – 4:30 PM (for scaling startups)
NOTE: All pitches will be 3-minute pitches and 2-minute Q&A. RaiseLink will hold training webinars on how to do a great 3-minute pitch! Questions? contact RaiseLink Hello@RaiseLink.co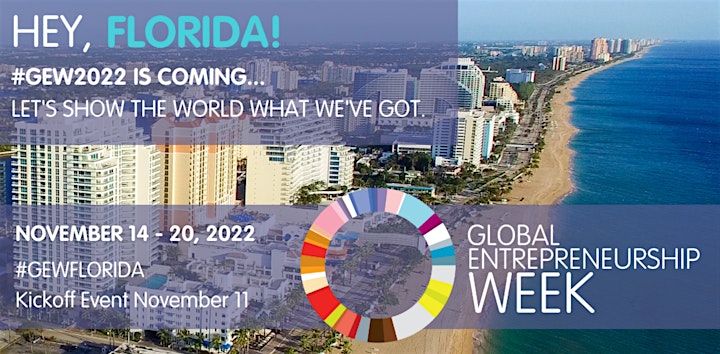 ABOUT GEW FLORIDA 🚀
Global Entrepreneurship Week, or "GEW," is a celebration of innovators who dream big and launch startups that bring ideas to life. GEW reaches millions of people of all ages and backgrounds through local, national and global events and activities. During one week each November, partners around the world hold events and competitions to celebrate and support local entrepreneurs.
This year GEW celebrates 15 years and the theme is "Unleashing Ideas" with four main topic areas: Ecosystems, Inclusion, Education, and Policy.
Tech Hub and Synapse are partnering to lead the statewide efforts for GEW Florida in 2022 through organization, collaboration, support and promotion of events across the entire state. From South Florida to Tampa Bay to Tallahassee Metro and Greater Orlando, we invite everyone to get involved.
Learn more about #GEWflorida, get connected and submit your events to the statewide calendar! 👉🏽 CLICK HERE 👈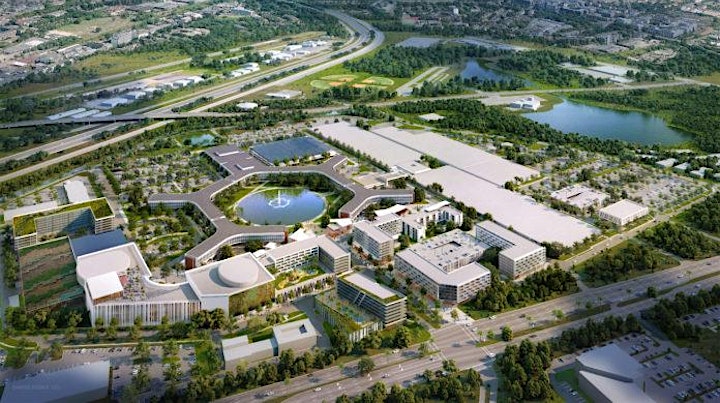 ABOUT OUR VENUE 🚀
The Boca Raton Innovation Campus began as an outpost for IBM's Research and Development and became the birthplace of the personal computer. It is now a state-of-the-art, accessible 1.7 million square foot office park that is a magnet for forward thinkers in technology and life sciences. Open to the public, you can experience the future for yourself in the heart of Boca Raton, Florida. Join the growing roster of entrepreneurs, visionaries and global enterprises who have chosen Boca Raton Innovation Campus (BRiC) as their stomping grounds. BRiC is currently going through a multi-million dollar renovation project. See the master plan image below.