CyberTech|X Accelerator 2023 PITCH NIGHT – Tampa Bay Wave
March 29 @ 5:30 pm

-

8:30 pm
Join us for our CyberTech|X Accelerator 2023 PITCH NIGHT!
CyberTech|X Accelerator 2023 PITCH NIGHT
Tampa Bay Wave is proud to announce the CyberTech|X Accelerator 2023 program cohort consisting of 15 incredible high-growth cyber startups from around the world. This year's cohort participants were selected from several hundred applications and features high-potential fintech startups.
Schedule:
5:30pm: Arrival & Networking
6:00pm: Pitch Event Starts
Thank You to our Media Partner: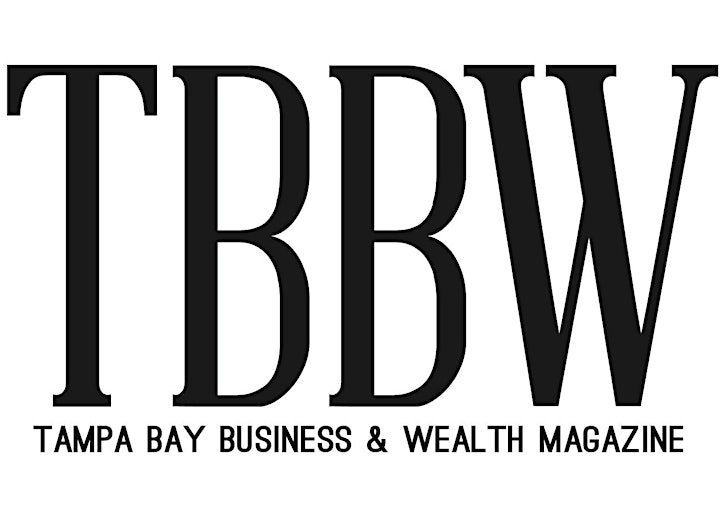 This CyberTech|X Accelerator cohort is made up of fifteen promising cyber technology companies from around both the US and around the world.
Companies Pitching:
Avertro: Avertro CyberHQ® is a cyber command SaaS platform that helps leaders manage, measure, and report on their cybersecurity performance and make business-driven decisions.
CEO: Ian Yip, Location: Sydney, Australia
BreachQuest: BreachQuest is building Priori to reimagine the incident response process and minimize breach cost and downtime. Priori delivers speed, scale and automation to incident response teams that currently rely on a labor intensive approach.
CEO: Shaun Gordon, Location: Dallas, Texas
CleverFi: CleverFi helps travelers to connect to the most secure and reliable Wi-Fi, AUTOMAGICALLY … so you never have to ask for the Wi-Fi password, EVER AGAIN!
CleverFi helps business and providers to deliver the most secure and reliable WiFi experience to their customers and guest.
CEO: Mario Soave, Location: Austin, Texas
Cyvatar: Cyvatar is leading the future of cybersecurity with effortless, fully managed security subscriptions. As the first cybersecurity-as-a-service (CSaaS) provider, Cyvatar empowers our members to achieve successful security outcomes by providing the people, process, and technology required for cybersecurity success.
CEO: Corey White, Location: Irvine, California
Device Total: DeviceTotal's auto-prevention attack platform provides contextual risk analysis across an organization's devices and networks so companies can manage control and eliminate their device's risk.
CEO: Dr. Carmit Yadin, Location: Tel Aviv, Israel
Hackmetrix: We help Latin American Startups and Small to Medium Businesses to prove their security standing by allowing them to achieve compliance certifications such as ISO 27001 and PCI and stay safe through our Pentesting and Cloud Monitoring Tools.
CEO: Adriel Araujo, Location: Mexico City, Mexico
Infiltron Software Suite: Infiltron is a proactive, real-time IoT cybersecurity solution. Infiltron leverages technologies such as Ai, Blockchain, and Quantum to provide innovative cybersecurity protection. Every system that integrates with Infiltron has a less reactive approach to protecting its data and devices in real time.
CEO: Chasity Wright, Location: Atlanta, Georgia
Keep Aware: Keep Aware protects organizations and their employees from cyber threats through behavioral analytics. The team developed a browser-based solution that blocks phishing, data loss, and malicious downloads, while embedding cybersecurity awareness into every employee's work day.
CEO: Ryan Boerner, Location: Austin, Texas
Phalanx: Phalanx provides security & visibility to data that resides outside databases (unstructured data) with Zero Trust Data Access (ZTDA). Human error paired with a lack of easy visibility to who is accessing what files across an organization exposes them to significant cyber risk and data loss. Phalanx combines automation, encryption, and identity for a seamless data access experience designed for users without sacrificing productivity.
CEO: Ian Garrett, Location: Arlington, Virginia
Privacy Lock: Privacy Lock offers one solution to global compliance with consumer privacy laws (GDPR, CCPA, etc.). With Privacy Lock, businesses can leverage one solution to cover all applicable markets, and Privacy Lock is the only privacy solution that never collects, stores, or processes customer PII.
CEO: David Ritter, Location: Denver, Colorado
Seccuri: Seccuri is the global cybersecurity talent tech platform. Seccuri's proprietary ML/AI algorithm allows the platform to evaluate cybersecurity talent ecosystem data to support talent acquisition, talent upskilling, and reskilling.
CEO: Juanita Duque, Location: Palo Alto, California
Stratawise: Stratawise is a Zero-Trust no-code/low-code SaaS platform for process automation. It enables security-driven organizations to safely digitize processes thereby improving communication, transparency, and efficiency while easing continuous improvement.
CEO: George Panicker, Location: Tampa, Florida
Vultara: Vultara, Inc. is a SaaS startup focusing on cybersecurity engineering automation solutions for IoT manufacturers. Starting from automotive cybersecurity, Vultara's risk management platform covers the entire product cybersecurity lifecycle from concept design phase all the way to post-production monitoring.
CEO: Yuanbo Guo, Location: Detriot, Michigan
X80 Security: X80 quantifies cyber risk in dollars and suggests remediations that maximize ROI for cloud enabled companies.
CEO: Simon Janin, Location: Zurich, Switzerland
Zendata: We are the essential platform for CISO's and compliance leaders to understand and mitigate their privacy risks by always monitoring their assets, starting with their websites
CEO: Narayana Pappu, Location: San Francisco, California
We look forward to seeing you there!