Join us in celebrating the founders and leaders of the black tech startup community in South Florida!
You're invited to attend Tech Hub's "Black Founders Brunch✊🏽" to celebrate our founders, investors, and leaders in the South Florida black tech community!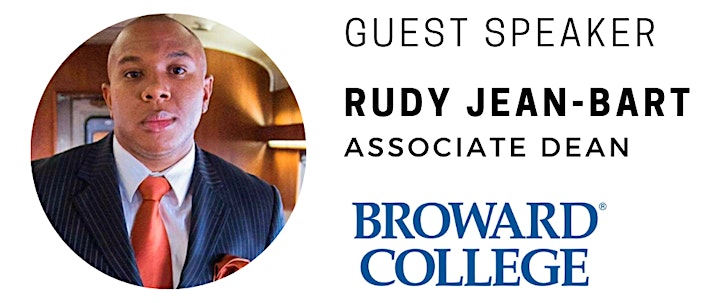 Your ticket includes:
🔵 Beautiful Exclusive Outdoor Seating on the Beach! 🏖️
🔵 Full Brunch Menu Options 🧇 🥓
🔵 Raffle for FREE membership to Tech Hub for 1 year! 🎫
ABOUT OUR SPEAKER
Rudy Jean-Bart is the Associate Dean of the Institute of Public Safety at Broward College and the college's Chair of the Advisory Council for the Advancement of Diversity, Equity, (ACADEI)and Inclusion.
The Advisory Council for the Advancement of Diversity, Equity, and Inclusion (ACADEI) oversees the College's focus across seven areas— accountability, benchmark best practices, cultural competence, communication and discussion, training and education, policy/procedure/practice, and community outreach.
Rudy, a former African American history professor was exposed to the meaning of activism at a very young age. He has always been at the forefront of issues such as racial equity and social justice, participating as a keynote speaker and panelist in many events.
He is also a Faculty Coordinator with Broward College's Entrepreneurial Experience, or "BCEx" program.
Rudy will be speaking on the topic of "Generational Trauma to Generational Wealth."
OUR VENUE
Inspired by the nostalgia of carefree vacations spent along the sea, Beach House Pompano is an escape to your favorite beach, wherever that beach might be. A nautical beachfront restaurant and open-air rooftop serving coastal-inspired fare overlooking the Atlantic Ocean.